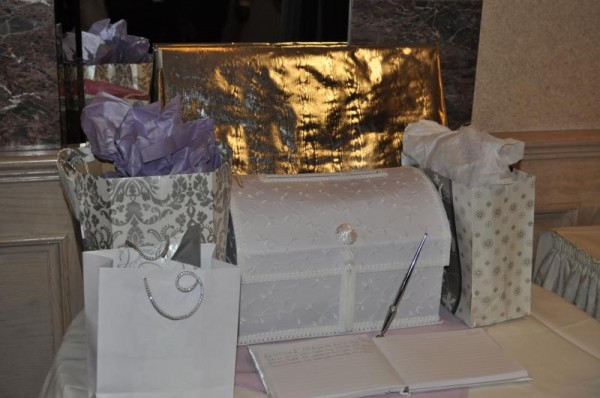 A lot of people can give you opinions about wedding planning based on what they have experienced or heard. However, every person has different opinions and point of views that might not suit you. What to do? Or What not to do? Here are some practical wedding don'ts you MUST follow in order have a successful wedding and keep your sanity intact.
1. Try not to plan for a too over the top and exotic destination wedding location. It might be what you and your intended want to do, but save that trip for the honeymoon. Otherwise, this can be very costly for your friends and family to have to pay for, and you might miss out on having the intimate people in your life supporting you.
2. Don't get competitive with other brides. Remember, your wedding is what you want not what will out-dazzle someone else. Trying to be too competitive can lead you to exceeding your budget and be miserable.
3. Don't try to do it all yourself. You are not going to enjoy the wedding if you are exhausted from the planning. If you have family or friends willing to help, let them. It can mean you are overseeing everything and more will get done in the process. For DIY tips click here.

4. Don't set up a cash bar at the reception. It can be tacky to have your guests pay to attend the wedding, and then pay for their own drinks. Either include this in the cost of catering, exclude the top shelf liquor or skip the alcohol altogether. The latter option also removes the worry of anyone driving drunk after the celebrating is over. In case you see anyone overindulge, be sure to make, or have the MC/DJ, make an announcement and instruct people to leave their keys behind and get ride or a taxi home.
5. Don't invite people because you think you should. This might also be called, "don't invite people your mother wants you to." The people you and your fiancé should be inviting are the people you want to be there not your father's work associates, unless you want them there. Your wedding invitation list should have the people you really want to celebrate your special day with.
6. Don't post your registry information on your wedding invitations. It can be seen as if you are soliciting gifts. Most people may think it's tacky to be asking for gifts, even though many people will go ahead and give you a gift. Instead, let your bridal party pass the information along if anyone asks. Another alternative may be to list your registry on your wedding website.
7. Don't try to plan things that you don't want to do. If you don't want to have a traditional wedding reception or ceremony, then don't. Remember that this is your day, and if you want to be unique and not have certain traditions, like the garter toss, you don't have to. Plan a wedding that will make you happy and include only those things you want to do. You might even end up making a new tradition!
8. Don't be rude or overbearing to your bridesmaids. They are there to be by your side and help you, but they are not your employees. You should never order them around or yell at them. Forcing them to do random and even expensive tasks, or do things exactly a certain way, makes them more clones than friends and it may even lead them to become resentful. You'll come across as a "bridezilla" and nothing about your day will be worth wanting to remember. Remember the golden rule – "treat others as you want to be treated yourself".
9. Don't put too much time between the wedding and the reception. You should try to have them both in the same place or at least a short drive away. Otherwise people may be driving long distances and gas is not inexpensive any more. Those driving rentals may have to pay for mileage or they may even get lost trying to get to the reception. They have already had to take time to get to your wedding and spend money on hotels, airfare, etc, so be considerate and don't cost them any more money than necessary.
10. Don't try to do the complete homemade ceremony. You might be very handy, but how much time do you really have? You might also be trying to save some money, but again, how much time do you have? You may be able to pull this off if you have a party ahead of time with an assembly team that can get everything done in ONE afternoon.
You should always have a vision of what you want, and a plan of how to do it in the most stress-free way possible. Never fear delegation – it is a sign of strength, not weakness. Above all else, plan to have fun and follow these wedding don'ts. MOsDJ is always here to help you. We are experts in wedding planning, and we would make sure you enjoy your wedding without lifting a finger. Contact us today to discuss your vision and once you hear what we can do for your special day, you'll start enjoying your wedding from that very moment.

MOsDJ
(800)688-9704
(862)24M-OSDJ