How to Politely Say "No Children" at Your Wedding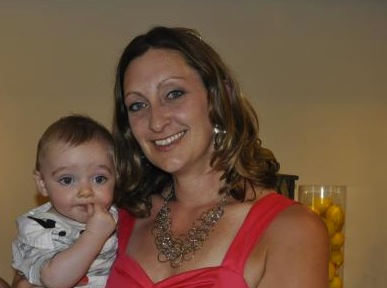 There are so many people you would love to have at your wedding, but you are torn over the idea of not inviting children to the event. On one hand, you know that this is a ceremony about joining two families together, and potentially starting one of your own someday. On the other hand, you want to be able to enjoy an evening with your friends and family, without the punctuation of shrieks permanently on the video, or worrying about having to keep everything "kid-friendly" from the menu to the events at the reception. You absolutely have the right to go kid-free at your wedding and/or reception. Here are a few tips on how to politely tell your guests, "please, no children" at your wedding.
1. Use the wedding party to help spread the word. You can always use the bridesmaids and your mother to help let folks know you are planning an adults only wedding.
2. Explain in the invitation due to space concerns you are limiting the event to an adults only wedding. If you can, you might want to pin things on the venue and explain that due to the location's requirements all guests must be 18 or older. Then you can put "adults only wedding" on the upper corner of the reply card to explain. Another option is to place a note on your directions page indicating that this is an evening affair and provide a list of day care centers or babysitters your guests can contact to arrange for childcare.
3. Explain, if asked, that you and your fiancé are paying for this yourselves, and it is a budgetary concern that you only have your closest friends and family attend. It can be expensive to pay for the food of all of your guests, and trying to have a second menu for children can magnify this cost. You may have to call and explain this to people who RSVP and include their children on the reply card.
4. You can use children as the flower girl or ring-bearer in your ceremony, if you wish, but then have alternatives for the children during the reception. (As in #6 below) This way they are part of the bridal party and not just an attendee. This may help smooth over some ruffled feathers for people who left their children at home but see other kids at this "adult only wedding".
5. Knowing the time of day the reception is planned can be a guide for whether kids are acceptable or not. An afternoon event might mean kids are ok, but an evening reception that begins at 8 p.m. might indicate this is not a place for small fries.
6. There is always the idea of hiring a teenager or babysitter and booking a kids' zone room at the venue for people who do end up bringing their children. Have a video ready to go and some activities for the kids such as sticker activity books or coloring books.
7. Some etiquette experts believe that addressing the envelope as "Mr. and Mrs. Johnson" should be an indication that it is just for the adults, not the entire family. Others believe it should be more concrete, addressed to "John and Debbie Johnson" to make it more clear.
8. On the reply card you can put: "We are holding space for ____ of guests", where you fill in the number of attendees, followed by "Yes, we will be there" or "We regret we will be unable to attend", so there are no questions about how many will be attending.
No matter what method you choose, you may receive some negative responses. Apologize and let them know you understand how they feel and that you will miss seeing them at the wedding. You can take the approach of acknowledging that not every child is as well-behaved as your friend's, so to be fair, you have decided that no children will be invited. Whatever you decide to do, MOsDJ entertainment is able to host weddings with all ages, but be careful not to book an amateur DJ or an unreliable company as this can mean an even more stressful situation for you. But remember, it is your day, not anyone else's. Be strong in your desire to have an adults only wedding, and have a wonderful wedding!
MOsJD
(800) 688-9704
(862) 24M-OsDJ