Wedding Videography – Filming Your Perfect Day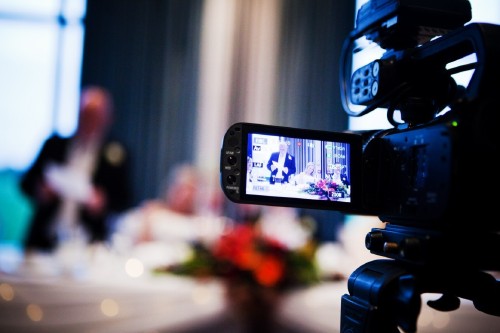 There's a lot a questions that arise when you are booking a videographer for your wedding. Many people are not in tuned with whats involved in processing or shooting your wedding video. We are here to help you ask the necessary questions to ensure you get the best results from your wedding videographer.

Many or most of our clients really don't know how we film their wedding and reception, the post-production process, and what to expect of the finished film. A consultation is your opportunity to ease your concerns, identify your interests, and ask for a description (in general terms) of the process of creating your video.
Reassurance: You need to know/feel that your videographer understands that this is one of the most important days of your life: That everything he/she does will be focused on filming what is important to you. You also want your videographer to be as unobtrusive as possible at all times.

Information: Make sure that they understand what you want them to cover. Although they should have experience in covering a wedding, give them a mapped out information about the day, including:

Venue(s) and ceremony program

Time and events –what periods of time you will expect to be filmed / what events should be covered.

Identify key people and activities (in addition to the ceremony) to be filmed.

Filming: Ask him/her to outline their video process.

How many cameras will they use, where, and why?

How will they record the sound portion of the video – will they use auxiliary microphones like lapel or lavaliere system.

Who (if anyone) will be assisting them.

Post Production: this is the creative and careful knitting together of filmed images and audio into a smoothly flowing finished film. Ask for a summary of how the digital images are uploaded from the cameras to their computer and which video editing software is used to edit the film to its final form.

Videos should be edited in post-production, not in-camera. In-camera editing will not yield the desired cohesive results.

Edit for more than one version. You may opt to have a 5 to 8 minute "overview or video highlights" (to share with friends), and a longer or full-length version for yourself.

They should be editing for continuity of action and story, using transition overlaps, cuts, and audio to build emotions and tell your story, scene by scene.

He/she should outline the finishing touches (if you ask for that option) such as titles, retouches, lighting adjustments, subtly, special effects, music, etc.

Edit out unflattering footage.


Post-production-to-finished-video times will vary, depending on the finished product(s) you select, and how much footage they film. Ask for a specific completion date.
Loading yourself with a lot of technical information may be overwhelming – especially when your mind is filled with other wedding arrangements. Be up front in asking questions and alert as to how much information is not enough (or too much).
Remember that you will soon be documenting a significant event in your life. The completed video will bring each special moment alive again and again, and be cherished through the years, so make sure you hire a professional to do the job right the first time. We have professional videographers with over 14 years of experience that will treat your wedding like their own. For more information or to ask for a free consultation, feel free to contact us.

MOsDJ
(800) 688-9704
(862) 24M-OsDJ