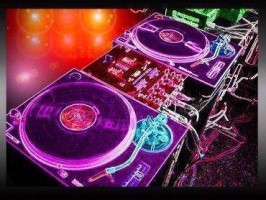 There's a one special day in your life when you want everything just about perfect…your wedding day of course!! Aside from the variety of ceremonies, your marriage reception is yet another beautiful part of the wedding. In addition to the wining and dining, the most important part of your wedding reception is phenomenal music. Hiring a DJ has now become a common trend in most weddings, grand or small. Finding the right Disc Jockey for your wedding day is probably a bit more of a task than you might consider it to be. A DJ sets the groove of the entire affair. From the first dance to the last song, a good DJ service has to be able to keep you and your guests on the dance floor tapping in high spirits. So finding a good Disc Jockey for your wedding day is essential. If you are looking to tie the knot, it's imperative that you take time out to thoroughly research professional and experienced Disc Jockeys.
Let's go over a few "how-to's" for finding a fantastic DJ in New Jersey that can make your reception something to remember. Hence probing and questioning slightly in advance prepares you to select the one that best fits your needs. Some key things to consider when researching how to choose a good DJ for your wedding day include:
What are your expectations? What are you seeking from him/her? What is your budget for the function?
What is the

genre of music

your local DJ is more comfortable with and what genre you want played at your wedding? Is he willing to accept requests and inputs from guests?
What is his experience level with similar occasions? Will he be able to read the vibe and body language of the crowd?
Can you ask him to give you a demo or videos and show his elaborated playlists? Is there an overtime charge or any hidden fees?
Is he well aware of the venue and setup points? What will be his attire? Does that really matter to you?
Will he have backup equipment just in case the set up fails? Any major or minor problems that he may have encumbered in his past events?
What will be the required payment method and by when does he need it released? Is he multi – lingual (depending on your guest list)? Is that important to you?
Make sure your DJ doesn't turn into a pumpkin at the stroke of midnight! Find out what hours he is willing to work.
Click for an additional list of important questions and how to narrow your DJ selection.
One way to select and hire a professional DJ for the reception is to seek feedback and recommendation from sources such as recently married couples, peers, different wedding planners, relatives, florists, catering manager, decorators and people closely involved with weddings.Always remember to give careful consideration to personal recommendations that you've received. As a guest, keep an eye on the DJ when you attend another wedding or party to narrow your search. Remember to never rely on a referral alone. You want to make sure that the DJ who plays at your wedding carries all the preferred style and personality you are looking for. Additionally, DJs tend to be less costly than a live band and have better appeal to the audience. Watch out – there are many cheap / inexpensive DJs out there who pretend to be experienced professionals (read our article about why DJ prices vary). With that in mind, go on and have a ball choosing the best Disk Jockey company for your wedding day