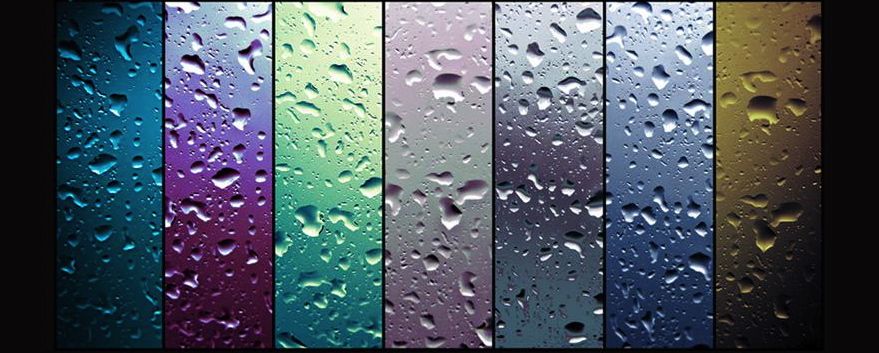 You've chosen the date, you've put the list together of whom to invite, and now it's time to select your wedding colors. These colors will be seen on the cake, venue decorations, and bridesmaids' dresses. There are so many colors out there. How do you know even where to begin? Rest assured, we'll help you find just the right colors for your wedding.
What do you like?
One great place to start knowing what colors you like. What colors do you find appealing or relaxing? You'll be stressed enough, so choosing soothing colors will help you. If you are not sure what colors those would be, head to a paint or hardware store and look at the paint samples that are there. Since many of the paint chips come with compatible colors on the same card, you can instantly have a complete palette of colors for a full color theme. This also gives you a way of finding complementary wedding colors easily and without investing any money.
Matching the season
You can also choose your wedding colors based on the time of year. Fresh spring colors like green grass and pink are perfect for an April wedding, while pumpkin orange, red, and brown complement a fall wedding. A winter wedding in shades of white, blue or silver can also be beautifully and magical.
Event theme colors
One other way to choose you wedding colors is to think of a theme – a rose garden, a video game, or Mardi Gras – and then let the colors of that theme guide your wedding colors. The wide variety of rose colors or the vivid green and purple of Mardi Gras will be memorable, colorful and most of all fun.
Blending into what is already there
Another factor to consider is the existing color scheme of the venue. If the hall you have rented for the reception has its own particular color palette and decor, you will want to be sure your color touches don't clash. The type of venue you choose also sets the mood, so if you are looking for a calming spa type of location, using highlighter yellow and shocking pink as your colors would not work. You can also choose a different color scheme for each room if you have booked a hotel, mansion or a more personal venue. This might be a fun way to get all the colors you want used specially if you can't decide on anyone theme. Your guests will enjoy getting to see different rooms, too.
Tying it all together
Beyond the venue, you should also match your bridesmaids' dresses, your dress, your invitations, your flowers, and your cake to the color theme you choose, so that everything flows together. This does not mean that hey all have to be the same color; in fact, having too many items matching exactly can be boring for your guests. This is why a color theme is the ideal way to go, and having shades of colors can be really stunning.

If the flowers are not in season from the color theme you choose, neutral white or cream flowers go with anything, and they can be mixed with other colors in your theme that are in season. Otherwise you can spend a lot of money trying to import flowers from overseas or getting them from greenhouses.
Now that we have given you ideas for narrowing down your wedding colors, we hope you have some fun picking out just the right ones for your special day.
MOsDJ
(800) 688-9704