A wedding or sweet 16 is not cheap. Today, more and more consumers are trying different alternatives to lower their out-of-pocket. The problem with that is that sometimes consumers don't know where to cut corners or try to cut corners where they shouldn't. Instead of having a photographer, some people try to cut their expenses by using disposable cameras at weddings. They are an easy and less expensive alternative to get pictures at you wedding, but there are some consequences that most consumers don't think about.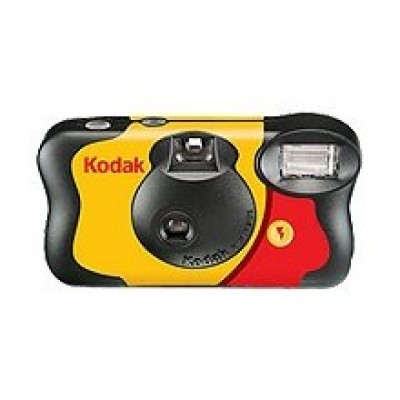 One of the problems you will face when using disposable cameras at weddings is to get your guests to actually use them. Most of the times guests forget or don't even acknowledge that there are cameras on the tables. Even when announcements are made, some of your guests will have a hard time remembering to snap shots and will fail to capture the special moments on film. Often, kids grab a hold of the cameras and what you'll get is a load of pictures of the floor, ceiling, shoes, half bodies and blurry nose shots.
Similarly, most of your guests will only take an average of about 4-6 pictures per camera, wasting lots of film and squandering your investment. The idea behind disposable cameras is that you want your guests to get pictures of your wedding from their point of view; assuming they use them the way you're hoping they will. I've seen drunk guests taking pictures of the waitresses and service staff. Although it's pretty hilarious, it's yet another example of how unresourceful and unproductive disposable cameras at weddings could be.
Another one of your worries could be the collection of the cameras at the end of your event. Some people, apart from not taking good pics or even take pictures at all, will take the cameras home. Most brides are disappointed when they see the overall result of their wedding photos from a disposable camera. They get low quality images that are grainy, not centered, random and sometimes dark because people put their fingers on the flash. When you use disposable cameras at weddings, the memories of your special event are at the mercy of your guests and you may not like the results.
When you think about the cost of buying the cameras and processing them (a range of about $14 to $35 including processing per camera and depending on what camera you buy), you would have spent about half, if not more, of what a professional photographer will charge for just shooting your wedding or event, and give you a high quality DVD with all rights to re-print your photos. With a photographer, you are sure to get all of the important shots and capture the special moments that create cherishable memories.
Having disposable cameras at weddings are great if you use them in conjunction with a photographer. If the photographer missed some of the newlywed's guests, disposable cameras are sure to get you a full view of your wedding reception and your guest's point of view. If you are relying solely on disposable cameras, keep your expectations low. Unless you teach kids how to make sure the flash is working, your wedding photographer should be the one you count on. Now there are alternatives to "wedding photo on a budget". Because we care about our customer's pockets, we'll often give them tips like using Wedding snap – a phone based app. If you don't have the budget for a photographer, contact us and we'll give you additional tips you can use when you are on a tight budget.

(862) 24-MOsDJ
(800) 688-9704