When hiring a NJ DJ or entertainment company, it is important to weed out all the wrong options. We've prepared this article to help you ask the tough questions that will result in finding trustworthy and comparable entertainment companies. MOsDJ can answer yes to all the following questions. We'll be glad to expend on our experience, professionalism, qualifications and satisfaction upon request. We hope this helps you select the perfect match for your needs and lead you to hire a NJ DJ that will make your event memorable.
Must-ask questions
Will I meet with the DJ who will be performing at my event before booking?
Can I see my DJ perform LIVE before I make a decision to hire your company?
Can I have a private and personalized demo?
Are you an experience and professional DJ company?
What performing skills can you apply at (ask about your specific event)?
Can you describe your DJ style?
What makes your company worth my investment?
Will you provide me with a contract, tools and assistance, to help me plan and personalize my event?
Do you accept major credit cards as a method of payment?
Do you have liability insurance, and if so, can you show me proof of insurance?
Do you have a verifiable business in the state of NJ?
What is your usual attire?
Do you OWN professional DJ equipment?
Do you bring a complete ,extra, back up DJ equipment in case of system failure at my event?
Can your company provide other equally qualified DJs in case of an emergency?
Do you implement any policies during an event?
Do you own high quality and legally purchased music?
Do you get pre-release songs (at the same time radio stations) weekly?
Can your music library satisfy all genders and musical styles?
Can you cover an entire event playing clean version songs?
Can you provide any verifiable reviews and surveys from former clients?
Does your company have reviews from weddingwire.com?
What other entertainment services do you offer?
Why should I book you?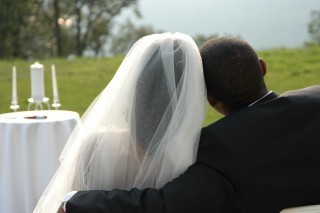 We, at MOsDJ entertainment, assure you a worry-free entertainment.
We urge you to research your entertainment host before you hire them. The most important question you should ask yourself is why I'm I not hiring a professional, reliable and tried company like MOsDJ entertainment. Because you deserve a great event. For additional information feel free to contact us at 800-688-9704.