Wedding receptions can be confusing, especially if no one is directing it. A lot of people seem to be undecided about hiring or appointing an emcee. Do I need a master of ceremonies at my wedding? Is the cost worth it? or should I have uncle John emcee. I've heard plenty of stories where the emcee lacks the ability to work a room due to inexperience. Well, what is the role of a master of ceremonies and how will he/she help my wedding be perfect?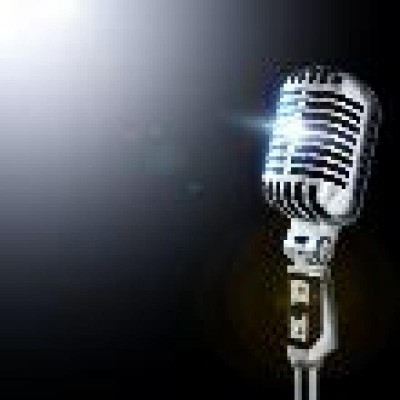 The master of ceremonies is the person who coordinates your wedding reception and makes sure that everything runs smooth and as scheduled. They will have the wedding program and know who, when and what happens at every moment. They will make sure that everything happens according to plan so that your wedding reception runs on time and not into overtime, adding more cost to you. Their job is to make the bride and groom the focus of the night, and at the same time, stay in control of what's happening without becoming the center of attention. They have to be able to set the mood of the reception by interacting with your guests.
The Role of an M.C.
An Emcee is the face of your event. He/she is the person standing before your guests and leading them in what's to come. Because of that, your M.C has to have good public speaking skills. It is at this point that many appointed emcees will start to panic. Some of the duties of a master of ceremonies include: Building up happiness, encouraging laughter, making your guests feel informed and comfortable, making sure everything is on time, being prepared to deal with setbacks, ensuring guest enjoyment on the dance floor, leading dances, and much more.
One of the main roles of an M.C. is to direct and cue the wedding party at the reception hall. knowing how to line up the bridal party before the gran entrance is a key component of a successful wedding.  Announcing the entrance of the bride and groom with enthusiasm will guarantee their enjoyment and set the mood of reception. Announcing formalities, dances, toasts, speakers, dinner, bouquet and garter toss, special introductions, cutting of the cake and couple's exit, are all duties of an M.C.
M.C. Etiquette
The master of ceremonies will directly impact your wedding reception. If panic sets, an amateur M.C. may not know how to deal with setbacks or situations. Worst yet, an emcee that does not have a good grasp of the English language will affect your event. If he/she uses slang or is embarrassing or inappropriate on the mic, it will set an undesirable tone. Not only will this affect the mood of the night, but your wedding will be remembered as the one with the embarrassing M.C.
A good M.C will motivate your guests and set a fun and enjoyable atmosphere. He/she has to be confident and have the ability to deal with whatever situations may arise without dragging the celebration. If you are looking for a professional master of ceremonies with the personality and energy that will make your guests enjoy and remember your wedding, contact us and well make your wish come true.
(862) 24-MOsDJ
(800) 688-9704