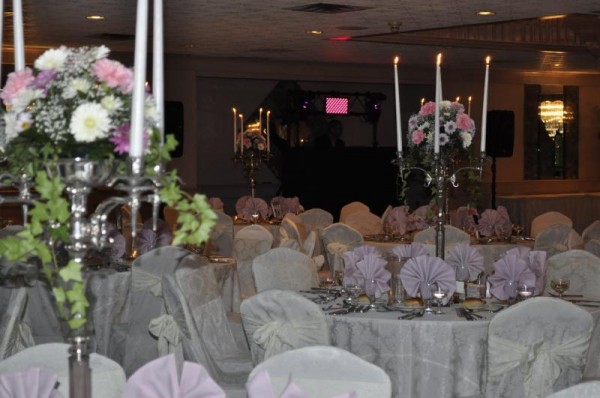 When someone wants to buy a new car,  they go to numerous car dealers to try to find the best deals and the most for their buck. Unfortunately, when searching for an entertainment company there's more than one thing ( price) you have to keep your eyes open for. You got to keep in mind that the entertainment company you select will impact, and directly affect, the results of your wedding reception, sweet 16 or party. This article will highlight some of the things you need to be aware of when hiring a good DJ:
One of the first steps in hiring a DJ is knowing how long the company or DJ has been in business. Hiring a company with a continuous history performing at weddings, sweet 16s, bat/bar mitzvahs or your specific party, is key to a successful event. You don't want to hire an amateur or someone who does one wedding or sweet 16 per year.
Make sure you get value behind packages or services, and get familiar with what's included in the price. A company or DJ who offers client tools, consultations, and more than just music and lights, is serious about doing business and shows that it cares about customer satisfaction.
Happy clients are a good sign. However, a company that can openly show evidence of satisfied customer reviews wouldn't mind you contacting past clients to confirm reviews. Asking for referrals and actually calling them, can give you peace of mind when booking a DJ.
You want to do business with a company or DJ who is registered with your state. To find out if a business is registered click. You also want to see that the company holds any necessary licenses and a policy of liability insurance.
Every good company offers a contract of agreement. Make sure that the written contract is a well constructed legal document that protects your investment and you as a client.
A company or DJ who offers "money back guarantee" shows a great sign of reputation. If the company you are considering is wiling to work with its clients and understands that things can happen,  it can give you peace of mind in knowing your investment is protected.
Good etiquette when answering calls and emails goes a long way. A company with good customer service will listen attentively and offer inform, answers and suggestions to your inquiries in a professional matter.
An established DJ or company will feature a professional website with substantial content that is intended to educate visitors and offer useful client tools. A well constructed site will accept all major credit cards and the convenience of various methods of payment. Look out, most unreliable DJs will only accept cash or checks made out to a personal account instead of a company or registered name.
What makes you different from other DJs? is a question you should ask every considerable DJ or company.  A trustworthy person will give you a sincere answer. Beware of DJs who talk down on every other company. They usually do this because they are desperate to book a gig and are afraid of losing you to the competition.
Finally, only indulge in business with professionals who use top brand DJ equipment. Among the trustworthy brands are: Electro Voice, QSC, Yorkville, RCF, JBL, Bose, B-52, Mackie, Pioneer, Denon, Serato, Rane, and Shure. If you are having a lot of guests and your DJ uses Gemini, save your dollars and book a professional DJ service.
MOsDJ is an award wining company that has been in business for over 15 years. We offer informative blogs, even if you don't use our services, but of course we want you to hire us. To find out more about our company or for our rates, please contact us.
www.mosdj.com
(862) 24-MOsDJ
(800) 688-9704