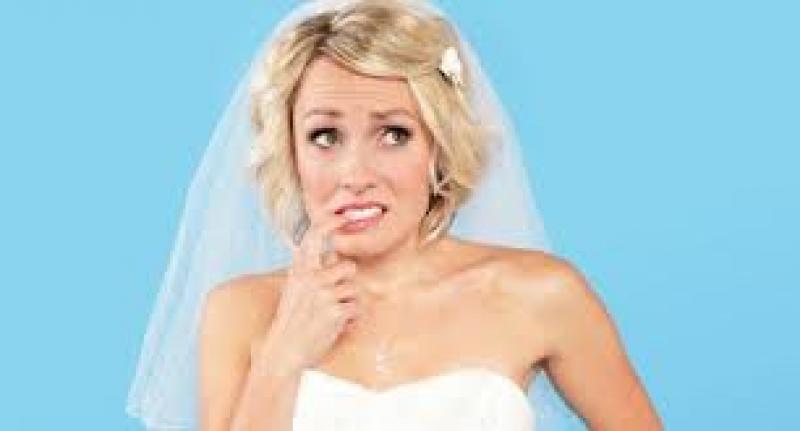 Everyone knows that "the wedding" is one of the most important day in any woman's life. Couples try their best so that their wedding day is very special. They intend to make the day as memorable as possible so that they can cherish it for the rest of their lives. However, planning a wedding is certainly not an easy task and despite all the planning, people often end up making some mistakes which can take away the fun and joy from their wedding. In the 15 years we've been in our profession, we've seen these top 8 bride complaints about their wedding day. If you are a woman who is going to get married soon, or a man who is engaged to the woman of his dreams, you should try to avoid these common wedding day complaints by brides.
Recommendations to avoid:
1) The dress won't fit – This is a problem which is faced by many brides. Because most women buy their bridal dresses well in advance, at times, it so happens that the dress doesn't fit well on the wedding day. Such a situation arises when the women loses or gains a few pounds. Hence, it is advisable that you try your dress a few days before the wedding to make sure that it fits well.
2) The dress makes me feel too hot – If the dress is too tight or if it's made of a material that keeps the body warm, there is a possibility that the bride will be too hot while wearing the dress. This mainly occurs during summer time. The solution is to buy a bridal dress which can be easily worn in all seasons.
3) The music is too loud – Most women would want their wedding to be a peaceful, charming and beautiful event. During cocktail hour and dinner time, a professional DJ should play soft and low music so that guests can talk and hear each other without having to shout. On the other hand, make sure you don't seat any elderly guests next to the speakers. This will prevent your guests from having to complain to you and the DJ about the volume.
4) The host was too intrusive – In addition to the bride, some of the guests will be very uncomfortable If you hire an Emcee and he/she is too intrusive. Therefore, the host should be advised to maintain his/her boundaries and minimize interactions.
5) The dance was too long – The first dance and parents dance should be short and sweet so that it can be an enjoyable moment for the bride and groom. Dancing to the entire song can feel never-ending when all eyes are on you. Most couples dance to 1:30-1:45 min per song. You should plan accordingly, with your DJ, so that you can dance to the meaningful part of the song you choose.
6) The toast was never-ending – People who are assigned to make a toast should make sure that their speeches are not too long and boring. You should discuss the timing with them ahead of time.
7) The ceremony did not start on time – All the arrangements should be made well in advance so that the ceremony can start on time. Most of the times a late start is due to late guest arrivals. To have some control over this, make sure you highlight punctuality on the invitation.
8) There wasn't enough time to dance – The formalities of a wedding are very time-consuming, specially if you start late. In order to have enough time to enjoy the dance floor, a well-organized wedding program should be put together. The catering hall will obviously ask guests to sit down for the first course. However, in a well planned wedding, there will be a gap of about 40 min. before they serve the main course. You should ask the maitre d' to plan accordingly and allow the DJ to play a dance set. If this can be done, you will have an overall dance time of 1:40 min to 2 hour.
There will always be set backs and unpredictable scenarios in a wedding. Being organized and prepare will allow you to tackle any obstacles so that you can enjoy your wedding day. Our top 8 bride complaints list, can help you minimize any dissatisfaction in your once in a lifetime event. If you don't want to hear these 8 or any other complaints, contact us and let us help you make your wedding flawless.

(800) 688-9704
(862) 24M-OsDJ
info@mosdj.net