Creating Photo Memories with a Photo Booth in NJ



When was the last time you and your best friend(s) squeezed into a photo booth and made funny faces at the camera? Generations of people have posed before the red eye of an invisible camera lens and eagerly waited for the machine to spew out the strip of photos. Now in days, you have many different options when searching/looking to rent a photo booth.

The Morphing Photo Booth
Part pop culture / part art form, coin-operated photo booths have been used for commercial picture-taking since the late 19th century. But while we might remember the kitschy narrow box with a curtain "door" and narrow (or no) seating, the photo booth has evolved and morphed with the ages.
Antique: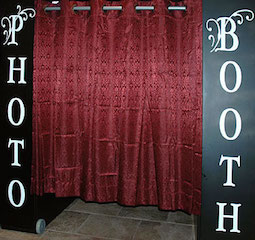 A staple of carnivals and amusement parks, there still are a number of vintage photo booths operating in various parts of the world. They still use 'wet chemistry' to develop and produce a strip of between 3 – 8 photos.
Vintage:
This booth type is based on the general design and appearance of the Antique photo booth but has been fitted with the latest digital technology. An in-booth computer screen allows users to select photo options and to see themselves as they pose. NOTE: these booths are typically made of steel construction; transporting them at a venue can be challenging.
Retro style:
Based in appearance on Vintage booths, Retro booths are designed to be more mobile and used in the photo-booth-for hire market.
Modern:
Larger than Retro or Vintage photo booths, Vintage booths are enclosed with curtains, lightweight walls, or panels. They are larger in interior proportions and can accommodate larger groups of people. Modern booths are "demountable" (can be broken into smaller components) and are more easily moved around a venue. NOTE: some of these booths are not fitted with a screen so guests will be unaware of when photos are taken.
Kiosk: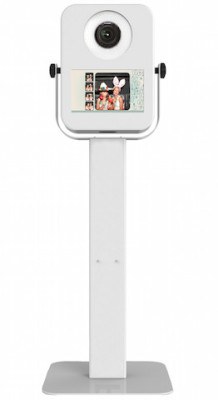 This booth type is a column-style machine without an enclosure. Nothing blocks out the people or other extraneous background that may appear in the picture. The Kiosk booth can be set up either open or with an enclosure.
Novelty:
Think photo booth on wheels – almost any vehicle. Creative vendors have converted cars, caravans, and mini-vans into photo booths complete with digital technology.
Studio or Open Style:
The typical setup includes a green screen or a backdrop and studio lights, but the pictures are taken by an on-site photographer.
Photo booths are used, particularly in Europe, Australia, and Japan, for passports, driving licenses and other identification forms. In the U.S., they are used mostly for entertainment.
A New Photo Booth Market
Rentals of Photo Booth in NJ have gained popularity, especially for significant events like Sweet 16 parties, wedding receptions, proms, corporate events and trade shows. The advantages of modern photo booths are the quick processing time, image customization, and the ability to share photos online with guests. For festive events, many hosts (like us) include props that guests can choose to "customize" their pictures and increase the fun.
The important things for event planners to remember is to choose the photo booth function and size that best suits the purpose of the event – and then encourage everyone to stop by and have their pictures taken! We, at MOsDJ, have the highest quality photo booths and use an open style approach with our 24mp DSLR camera. We have green screens and back drops, and two attendants in every event to satisfy your event's demands. Contact us for bookings or any questions about our photo booths.
MOsDJ
(800) 688-9704