Weddings are not just about two people getting married anymore. Although it is one of the most important days in any couple's life, this nuptial ceremony is also important to families and friends. People try their best to plan their wedding and make it a special day. While they may strive to keep the guests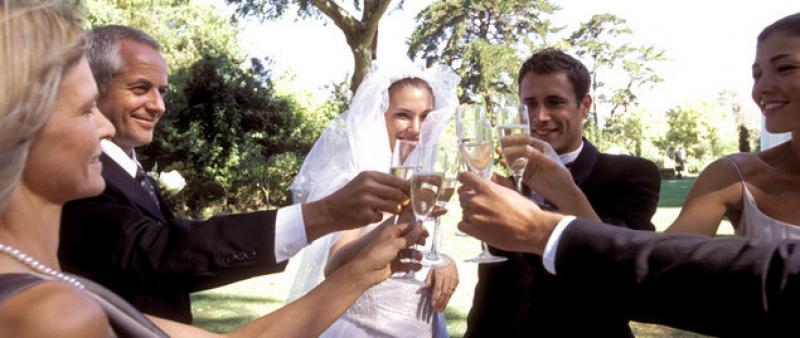 happy and entertained, it is not an easy task as each person has different likes. The best option is to make sure that certain common mistakes and past wedding guest complaints are avoided so that you and your guests can enjoy your special day.
Here are some wedding guest complains you should avoid to ensure a smooth and trouble-free celebration:
1) The date was an inconvenience – before deciding on your wedding date, you should ensure that it doesn't land on a holiday. At times, couples end up making it very inconvenient for their guests (specially those with kids) to attend the ceremony, as the wedding may take place during the holidays or important sporting events (Super Bowl, Halloween, The 4th of July etc). You should plan your wedding date with enough time and be mindful of holidays or special days.
2) The invitation was not sent on time – there can be a lot of confusions regarding invitations. If you send the invitations late, sometimes your family member or friend may not received their invitation on time. This can be frustrating for you and your guests. Hence, it is important that the invitations are sent out and delivered on time. By doing so, you can even opt to take advantage and include a meal selection on the invitations in order to maximize time during the reception (ex: dancing).
3) The seating arrangement was not proper – if any of your guests are arranged to sit next to strangers or in a place where they may not be comfortable, not only will you hear them complain but the probability of them not enjoying themselves will be noticeable. In order to avoid this wedding guest complaints, plan ahead and have a fair idea of the seating arrangements.
4) There was no open bar – this is one mistake that should be avoided at all cost. If you are on a tight wedding budget, you can limit the options offered. However, do not make the mistake of having your guests pay for their drinks. Not only will they feel annoyed and offended but it can affect the envelope you receive from them.
5) The DJ was too loud – most people don't enjoy loud music. Hence, it is better that you ask the DJ not to play music that's too loud or noisy during certain times of the reception. The music should be enjoyed by all. Be mindful of sitting arrangements and try to sit the older guests as far away from the speakers as possible.
6) The food was not as good – One of the things people look forward to in a wedding is the food. In order for your guests to enjoy their entries, make sure you taste every dish and sides before hand. In addition, talk to your caterer about vegetarians or guests with food allergies. They may have encountered or can come up with special items for those guests. The bottom line is that if your guests don't like the food at your wedding, they'll most likely won't feel like dancing or celebrating on an empty stomach

7) The toast was too long or boring – your guests are most likely not attending the ceremony to listen to people talk all night. Hence, the toast should be short, sweet and interesting. Instruct your maid of honor, best man or whom ever is doing speeches to keep it short and simple.
8) It was too hot or cold – because some of your guests may be hot from dancing all night and those that don't dance cold, it's unlikely that you'll be able to accommodate all of your guests. Talk to your venue to ensure that the cooling or the heating systems are working fine so that your guests can feel as comfortable as possible.
These, among other criticisms like: The MC was Intrusive or Too much time between ceremony and reception, are some wedding guest complaints you should avoid. After all, without your family and friends your wedding really wouldn't be a wedding. 
MOsDJ Entertainment
(800) 688-9704
(862)  24M-OsDJ