Your wedding is one of the biggest and most elaborately prepared days of your life, so you should always consider the following question – what if something goes wrong? Without wanting to jinx the big day, there are a lot of things that need to come together to make a wedding great, and there are a number of mitigating circumstances that can lead to issues with the big day (read from real live situations). This is where wedding insurance comes into play. Like other forms of insurance, wedding insurance can protect you against illness, natural disasters, vendor issues or anything that may go wrong. A good insurer, like WedSafe, will be able to cover you for the following:
Cancellations and Postponements
As difficult and unpleasant as it may be to think about, there's always the possibility that a wedding may end up being called off. Whether the relationship has broken down or there is an issue in the family that has caused the date to be postponed, having good wedding insurance ensures that you can recover a large portion of the money you have spent. After all, an average wedding cost about $30,000 or more, so having a wedding policy can ensure that you don't lose all of your investment.
Poor suppliers
There are so many things that go into a wedding that most people usually use external suppliers for. Wedding invitations, decorations, vendors and venues all fall into that category. As with any other business transaction, there's always the possibility that you won't get a full refund if things go wrong. Wedding insurance can cover you in instances where your supplier has failed to deliver the goods and will ensure that you get the money you paid so that you can start your search for a reliable supplier.
Damage
Wedding attire is expensive, as are wedding venues. Think about this situation: as the night grows older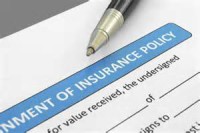 and guests become a little more rambunctious there is always the possibility that someone could end up damaging your wedding dress or maybe breaking something in the venue. This could result in the supplier charging you for the damage. As you are well aware, anything that has been purchased for a wedding will be astronomically high and so will be the extra charge. A good insurer will be able to cover almost every aspect of the attire and venue, meaning that anything you hire out that gets damaged is covered by the policy, assuming the damage wasn't intentional.
As you can see, wedding insurance can cover practically anything that you pay for as part of the big day, so it is a good idea to get it sorted out early. Generally speaking you should aim to arrange insurance as soon as you start putting down the first deposits for the wedding. The longer you wait, the less possibility there is that you will attain the policy that you are looking for, plus if something does go wrong in those early days, you won't have what you need to keep you covered. You can take the chance of not purchasing wedding insurance but if anything goes wrong, you will be left to fend for yourself and ask the vendors, venues and supplier for your money back. In our experience, we have heard horror stories and because of that, we are the ONLY company that offers money back guarantee. However, we are the only company that does that. Any other vendor won't refund. This is where wedding insurance comes into play. The decision is yours but safeguarding such a big investment should really be well thought out. For recommendations or to book the ONLY entertainment vendor in the tri-state area to guarantee your money back even if you are not 100% satisfied, contact us
MOsDJ
(800) 688-9704