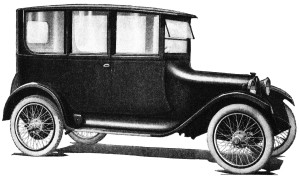 Many people will use a limousine service for their special day, but that doesn't mean it is the only way to get to the reception. We'll look at some mistakes to avoid, as well as some types of limos and fun ideas of transportation you can choose from.
Types of limousines –
A limousine is usually a stretch version of a Lincoln, or for some fun, you can get a stretch SUV like an Escalade or Hummer. These come with sunroofs that can be removed so you can stand up (when the car isn't moving, of course). For smaller groups, a town car can be a good idea. It's luxurious and classy, and it does not cost as much as a full-sized limo.
Limos have an advantage over other types of vehicles in that your driver might be able to don a particular costume if you have a themed wedding. He/she can also play a certain playlist if you so wish. Be sure to ask about decorating the vehicle first, as some companies will not allow you to do that.
Mistakes to avoid –
The first step is to make sure you are hiring a professional service (unless you personally know someone who owns a limo); Don't forget about out of state guests and leave them to fend for themselves in a state they may not know; Don't disregard traffic, delays or rush hour. Plan to leave with enough time to account for potential delays; Don't leave out your Photographer. You will want to take advantage and take some great/fun shots of you and your wedding party on your way to the reception; Don't skim through your contract. Make sure you know exactly what you are getting into.
Tips for booking a limo –
Limousines are often quite popular, so be sure you book yours ahead of time. Give yourself at least six months before your wedding, or maybe even earlier if you want a summer wedding, since proms will also be booking for limos. When you are booking your limo, think about whether you want to shuttle the wedding party as well, as this might mean booking a second limo or a larger bus-style vehicle.
Classic cars calling –
If a limousine is not for you, look around for rental companies that specialize in maintained classic cars. Imagine going to the reception in a 1960s roadster, or a gorgeous 1930s chrome and steel beauty. If you are into muscle cars, a Mustang could fit the bill.
Taking your own car –
Driving your own car has some advantages – you can decorate it however you want with all of the signs, cans, or window paint you want, and you wouldn't have any additional costs. If your reception runs long, you do not have to wonder if your driver needs to leave to go to another appointment.
Trolleys to and from –
For a unique touch – if your city has a historic trolley system, such as the ones found in San Francisco and New Orleans, contact the operating company to see if you can arrange for a chartered trolley for you and your wedding party. The added benefit is that it can help shuttle your guests from the chapel to the reception, something handy for people from out of town.
Get your motor running….
If you both are into motorcycles, think of the enjoyment you'll get from heading off to your new lives together on a powerful Harley or a classic ride. If the venue allows it, you can make your grand entrance on a motorcycle (with it off).

The horse knows the way –
One last idea – think of the romance of a horse and carriage taking you to the various sites. Often times, drivers can add a sign to the back that other types of vehicles cannot for fear of scratching the paint, whereas a sign can be anchored to the wood more easily. Just consider your dismount as exiting the vehicle in a wedding gown and heels may prove to not be that easy.

In order for your day to be flawless, you need to hire a professional company who can tie all of the pieces of your wedding in order to make it a perfect day for you. Hire us and see for yourself why we are one of the best entertainment companies in the Tri-state area. Don't trust your once in a lifetime event to an amateur! Contact us and we'll take care of every aspect of your special day.