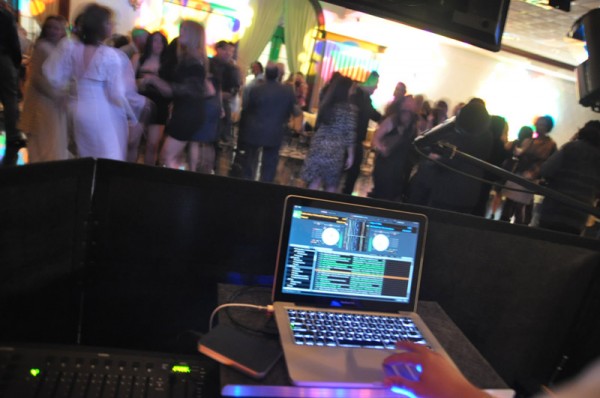 When people want to purchase a new television they make sure they become familiar with some terms (Ex. resolution, size, connection, Hz, etc). This post is design to inform anyone looking to hire a professional DJ, about some of the terms in the entertainment world. There are new technologies in the market today that help DJs mobilize their business. In past years, DJs used to carry tons of CDs and records to an event. Thanks to this new technology, DJs are able to keep the tools of their trade and carry thousands of songs on a hard drive and play them using an interface called Serato DJ.
The Serato Technology
Serato is a software that allows a DJ to play MP3 and other audio files using a computer, turntables or CD players. This software allows one to play the digitally stored music file (on the hard drive) and transfers the signal thru a mixer and out to the speakers. The turntables or CD players are used to control the playback of the songs. Serato allows a DJ to visualize the beat of the music on a laptop screen. This helps the DJ be more accurate when mixing, rather than mixing and blending songs based on sound beats alone. It helps DJs find requests and specific songs easier by using its built-in search software. Instead of scrambling through tons of CDs or records, Serato DJ gives you the ability to find songs in a breeze.
What Serato DJ doesn't do is mix songs by itself. It does not do beat matching or aids in the art of mixing. A DJ has to, still, have the skills to blend and mix songs based on beats, bpm, keys, tempo and other attributes. There are other less expensive programs that are similar to Serato. Some of this programs are PCDJ, Torq and Traktor just to name a few.
Don't assume that all DJs have the same skills and that all laptops have a Professional DJ interface like Serato DJ. When booking a DJ for your event, becoming familiar with terms, looking at your DJ's equipment and listening to a live performance will help you find the best entertainment option. MOsDJ is a wholesale dealer of DJ equipment. We bring the latest technologies to your event to assure you a successful celebration . If you have questions or need additional information, contact us and we'll be glad to assist you.
MOsDJ
(800) 688-9604
(862) 24-MOsDJ