VJs Explained
We've all heard of disk jockeys and odds are that if you're planning a wedding, you may be considering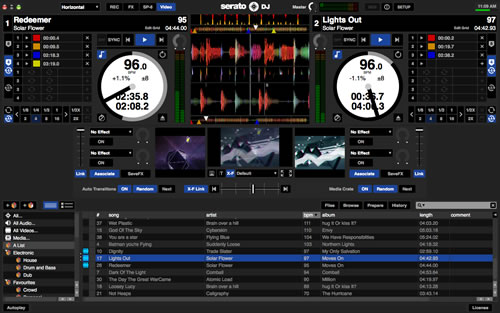 hiring one yourself. However, as technology has improved some DJs have taken an additional step from the norm and become VJs. VJ stands for video disk jockey, which in essence is a DJ who also plays videos to accompany the music that is being played. You may have seen a version of this in nightclubs, where a music video will accompany the song. Well a mobile VJ offers the same services on a slightly smaller scale but they can make a big difference for your wedding reception or after party.
Customization
VJs are able to attach practically any video to a track in their repertoire. While you can still have the standard music videos to go along with the song that is playing, more creative couples can easily create their own videos and ask the VJ to play them over particular songs.
This idea is particularly useful during the first dance. Imagine a video of moments shared by you and your partner playing in the background as your favorite song plays and you share that first dance. It's sure to tug on the heart-strings of practically any guest at the wedding and it will make that first dance even more memorable and special.
If you are interested in customized videos, it is best to speak to your selected VJ way in advance. They will be able to tell you what file format they need the video to be made in, and may also be able to help you work on it so that it fits the music perfectly. It takes time to edit a video so don't leave this for last minute. The last thing you want is to plan a dance along the tunes of a video and things don't come out the way you imagined. This is usually associated with poor planning and last minute edits.

Even for the songs where a custom video isn't playing, a good VJ will have a large stock of videos that can add an extra layer of atmosphere to the music. Whether it's the original music video or their own creations, a VJ should always have plenty to offer in both the audio and visual departments.
Are they worth hiring?
In truth it really depends on what you are looking to portrait at your reception party. Some couples prefer something a little more subtle, with a band or a regular DJ, which is perfectly fine.
VJs are perhaps at their best when they are working a party that has a more loud and boisterous atmosphere. They will be able to match their videos to the mood of the music and the room, creating a dance floor that is truly unforgettable.
Of course, you also need to consider the fact that a VJ is likely to cost a little more than a regular DJ. Remember that they generally need to bring a fair bit of equipment along with them, all of which will require them to charge higher rates. Furthermore, that extra equipment takes up more space, so if that is a factor it is certainly worth checking around before making the decision.
Last of all, go with your gut. If you don't feel as though a VJ could enhance the wedding party then don't hire one. At the end of the day, it all comes down to personal taste, but at the very least it is always an avenue that is worth exploring. If you are not sure if you should have a VJ at your event, come by our office and we'll be glad to give you a free consultation in order to show you how a VJ works.
MOsDJ
(800) 688-9704
(862) 24M-OsDJ